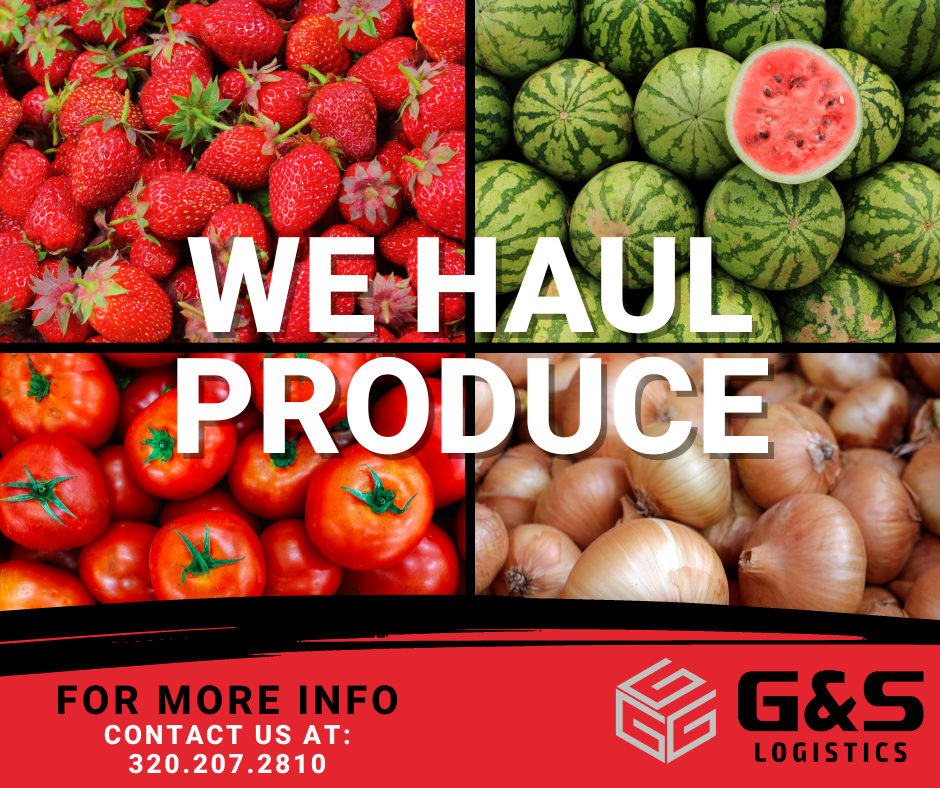 With rising consumer demand for fresh fruits and vegetables, G&S Logistics steps in and coordinates the transportation of our customers' produce – making sure it gets delivered safely and intact.

Our dedicated team works with our customers to create a customized plan for the successful transportation of their produce.
What sets G&S Logistics apart?

At G&S Logistics, we have a team strictly dedicated to brokering produce loads. The produce team has over 44 total years of experience brokering produce loads.
What should customers expect when working with G&S Logistics?

The best customer service in the industry. We are truly a 24/7 operation. Customers can reach us any time, any day.
Why should someone choose G&S Logistics?
Our experience and our relationships with our carriers. The process we use to vet carriers, helps to eliminate claims and other fraudulent activities.
Call us at (320) 207-2810  to connect with our produce team and request a quote!