BRANDON HILL JOINS G&S LOGISTICS
AS DETROIT BRANCH MANAGER
G&S Logistics has announced Brandon Hill as the company's new Branch Manager in Detroit, Michigan. Hill brings 21 years of extensive experience in the logistics industry to the team in his new role.
Hill started his career in the transportation industry as a broker. Over the years, he continually advanced his position, working as a broker to an operations manager to an assistant manager to a branch manager. He even began his own transportation brokerage company in 2021. 
After meeting with the G&S Logistics management team, Hill decided to come onboard with company as a Branch Manager serving the Detroit, Michigan team.
"

These are outstanding people with a fantastic vision. It is truly a pleasure to be able to say I work for such a terrific company

,"
Hill said.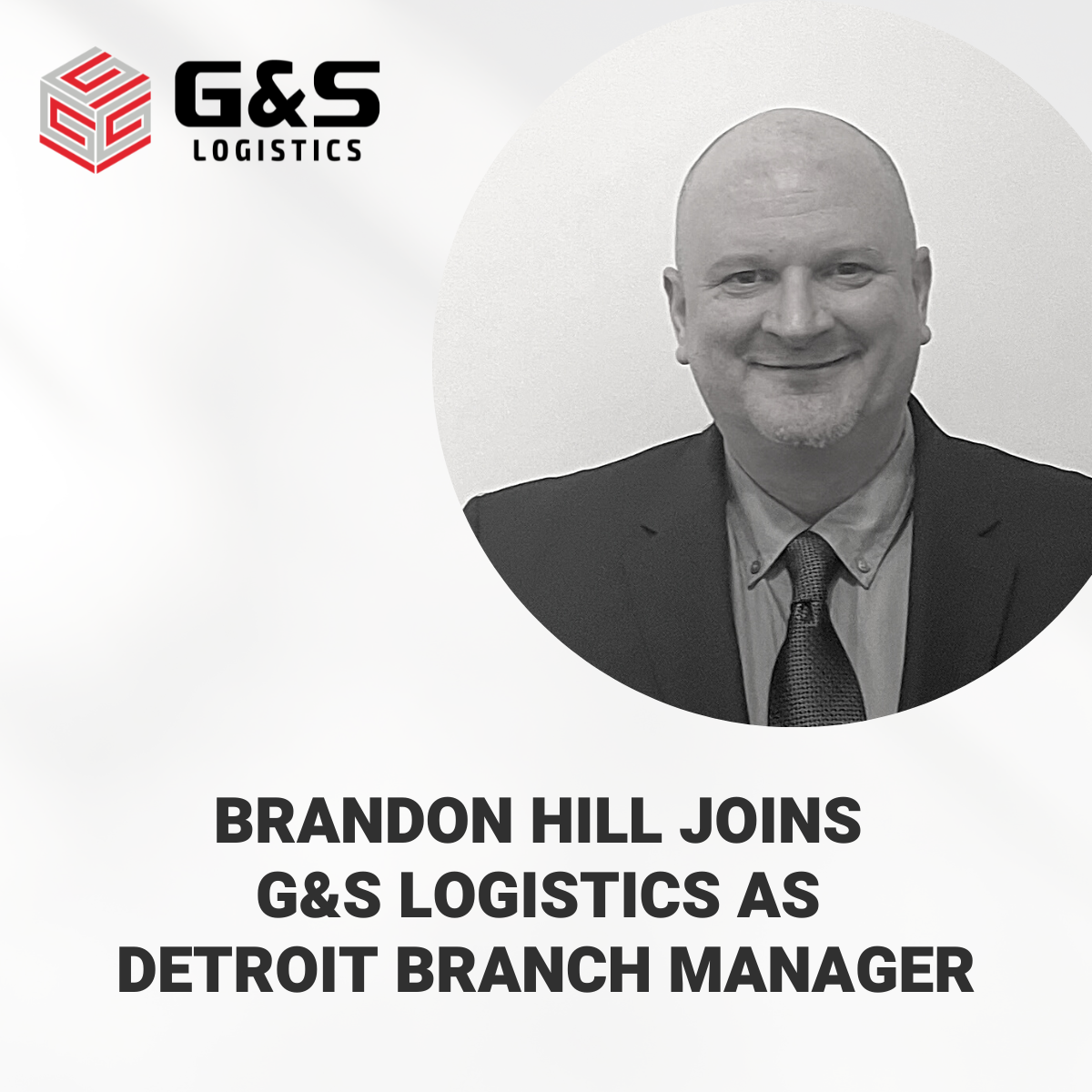 G&S Logistics is a global service provider in managing all shipments from truckload, LTL to air and ocean. Hill's responsibilities include managing resources and staff, training, implementing strategies to improve productivity and sales, as well as nurture and deliver high quality service for customers.
To learn more about G&S Logistics, click here to visit its website https://gandslogistics.com/.
About G&S Logistics: G&S Logistics is an industry leading logistics provider that manages all shipments from truckload, LTL to air and ocean. The G&S Logistics Team prioritizes connecting their customers to the best solutions for all of their shipping, logistics and supply needs. G&S Logistics began business in 2012 and is Headquartered in Prinsburg, Minnesota. It is the brokerage arm of the asset-based trucking organization Punt Companies LLC. For more information, please visit: https://gandslogistics.com/.